Yu Yu Hakusho DS: Ankoku Bujutsu Kai Hen is a video game for the Nintendo DS that was released in Japan on September 21, 2006.  It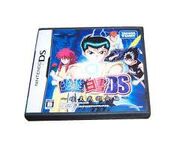 has never been released outside of Japan. 
The game starts from the Spirit Detective Saga when Yusuke trains under Genkai.  It is an action roleplaying game similar in style to Yu Yu Hakusho: Spirit Detective.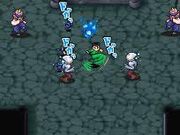 Playable characters
Edit
Ad blocker interference detected!
Wikia is a free-to-use site that makes money from advertising. We have a modified experience for viewers using ad blockers

Wikia is not accessible if you've made further modifications. Remove the custom ad blocker rule(s) and the page will load as expected.