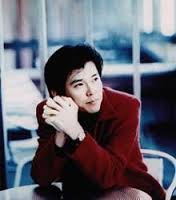 Takahashi Hiro was a Japanese singer. He composed the fourth Ending Song of the YuYu Hakusho Anime.
He was born  on August 10, 1964, in Tokyo, Japan as Hirouyuki Takahashi. Hiro was under the Remoras Media Label until his death in 2005 November 4th, due to multiple organ failure followed by a tumor. He was 41.
Ad blocker interference detected!
Wikia is a free-to-use site that makes money from advertising. We have a modified experience for viewers using ad blockers

Wikia is not accessible if you've made further modifications. Remove the custom ad blocker rule(s) and the page will load as expected.